Staff
Our Mission is to Inspire Optimal Health & Wellness through: Empowerment, Education, Coaching, and Training in a safe and Non-Intimidating Atmosphere.
---
Tonya holds a masters degree from the University of Southern Mississippi in Exercise Science. She is an ACSM-certified personal trainer with over 23 years experience in the fitness industry.
See More About Tonya
---
content coming soon !
See More About Mark
---
Lisa Sanchez graduated from Sonoma State University with a degree in Theatre Arts. Coming from a dance back-ground, she became certified as an aerobic instructor and a personal trainer.
See More About Lisa
---
Abel has a business degree as well as a part-time fitness model. Abel has a strong passion for fitness as well as motivating and helping others achieve their goals.
See More About Abel
---
She loves motivating our clients to reach their personal goals so they are able to experience the same perks of fitness!
See More About Deborah
---
Anastasia recently relocated to Memphis from Atlanta with her husband & her two Boston Terriers, McLovin & Gilly.
See More About Anastasia
---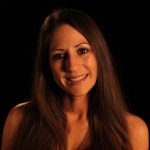 Rachel obtained a Bachelors degree in Allied Health and a Masters in Education from Union University.
See More About Rachel
---
---